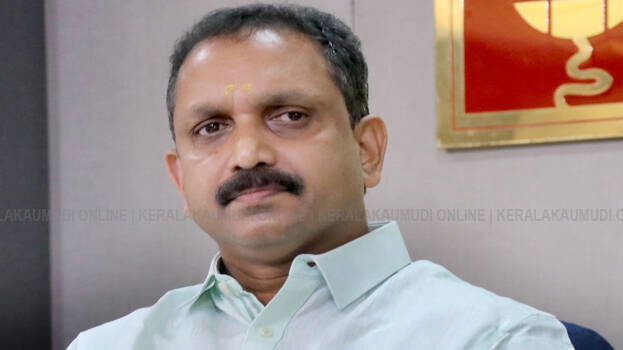 THIRUVANANTHAPURAM: BJP state chief K Surendran said the BJP cannot be linked to the money laundering case. A false case may be taken. Let them jail and hang me, I am here itself. There is no case like the hawala case, he said.
The presence of ISIS is there at the Kerala Police Headquarters. This is something that DGP Lokanath Behra did not say. The presence of ISIS in the state is strengthening. Chief Minister Pinarayi Vijayan should clarify his stand in this regard, he said.
Kerala is becoming a recruiting centre for terrorist organizations, is a serious observation by the DGP. Some aim to communalise even the educated. Surendran said he appreciates the DGP for telling the truth at least at the time of the retirement.
The BJP has said many times that the presence of ISIS in the state is strengthening. When we said that there were love jihad groups led by ISIS, it was rejected. Do not play with national security. The chief minister promoted Shahjahan, a police officer who leaked mails to militant groups. The presence of ISIS is not only in the special branch and intelligence but also in law and order, alleged Surendran.
Students come to universities in the state from countries like Afghanistan, Iraq and Syria. There are 1042 students in the Kerala University. There are ISIS sleeping cells in police headquarters, he said.
The CPM is trying to hide the quotation groups. The quotation groups are inside the AKG Centre. Akash Thillankeri was an employee of AKG Centre till 2017. The party leadership nurtures the quotation groups. The BJP has decided to stage strong protests in the coming days, he said.