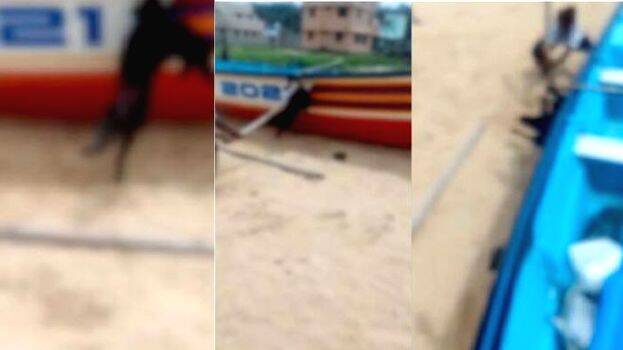 THIRUVANANTHAPURAM: Another incident of animal cruelty has been reported at Adimalathura in Vizhinjam. A pet dog was beaten to death after being tied by the neck to the hook of a fishing bait of a boat. After this, the body was thrown into the sea. Police have registered a case against three people, including two minors, in connection with the incident.
Bruno, a Labrador dog belonging to Christuraj, a native of Adimalathura, was brutally beaten by three locals. Its footage was spread on social media.
Bruno, a dog who went ashore to play as usual, was reportedly resting on the bottom of a boat. A young man can be seen beating Bruno to death with a large stick and this is captured by another person in the video. The video shows people watching the incident and asking why it is being killed. After the killing, the dog's body was thrown into the sea. The owner of the dog, Christuraj, has lodged a complaint with the police.