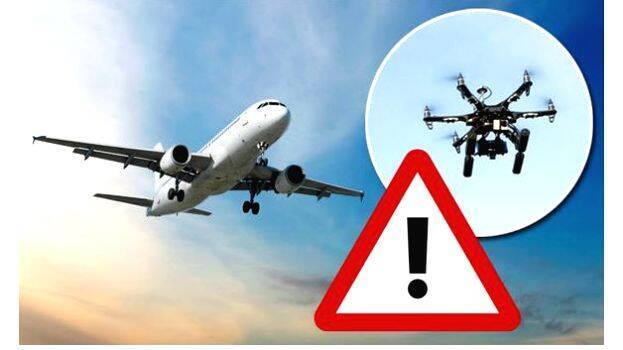 THIRUVANANTHAPURAM: The act of flying drones in the airspace, military, and restricted areas is posing a security threat in Kerala as well. Several days ago, drones were flown twice near the Thiruvananthapuram airport. These low-flying objects did not catch the eye of radars. Aviation experts say that if a drone crashes onto the wing of an aircraft, the wing will be destroyed within a second. Thus the pilot will lose control of the aircraft. The drone's rapidly rotating small propellers increase the impact of the crash.
Drones were previously found flying near the Sree Padmanabhaswamy Temple and above the police headquarters in the high-security zone. It is learnt that these are Chinese-made high-quality drones purchased online.
Military intelligence is investigating the incidents where the drones were flown near the Coast Guard base, the Southern Air Force base, and the Pangode Army station. Soldiers do not need permission to shoot drones in military areas.
Though the police had launched 'Operation Udan' with the help of the Air Force and ISRO to find those who are flying the drones, it stopped midway. Two years ago, the police had registered a case against Mumbai-based Intron Solution Company, which was found flying drones without obtaining any permission.
Restrictions
Restrictions have been imposed on drones by classifying them into five based on weight.
Nano drones do not require registration. However, they are not allowed to fly above 50 feet.
All other drones require a permit issued by the Directorate of Civil Aviation and a personal identification number. These drones are not allowed to fly above 400 feet.
Drones used by the security forces do not require a permit.
Drones are not allowed in the airport area, military bases, the royal palace, the secretariat, and other security centers.

Punishment
Flying a drone near an airport is punishable by two years imprisonment and a fine of Rs 10 lakh under the Aircraft Act.