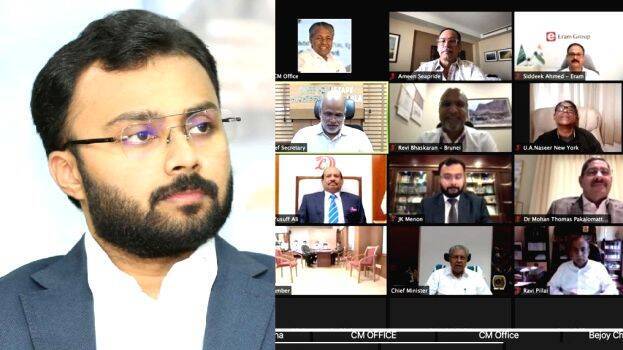 KOCHI: JK Menon, Director of NORKA and Chairman of Behzad Group, has requested the Chief Minister to prepare a new digital education plan that will take into account differently abled children. JK Menon was speaking at a video conference of expatriates chaired by the Chief Minister as part of the implementation of digital education for students across the state.
"Special arrangements should be made to teach special students at home online. Special care such as physiotherapy should be made available in students' homes", JK Menon said.
JK Menon also requested the Chief Minister to formulate a digital education policy that would include students in special schools.
"A special digital application should be developed under the auspices of the state government for online classes as part of the digital education project in Kerala. The project should go ahead with ensuring the availability of digital learning materials to all students", he added.

Dr. VP Joy, Chief Secretary, Dr. KMA Abraham, Chief Principal Secretary to the Chief Minister, Dr. K. Ilangovan, Principal Secretary of NORKA, Bishwanath Sinha, IT Principal Secretary, MA Yusuff Ali, Chairman of Lulu Group, Dr. Ravi Pillai, Dr. Azad Moopen, Dr. M. Anirudhan, OV Mustafa, CV Rappai and many other prominent expatriate entrepreneurs participated in the video conference.