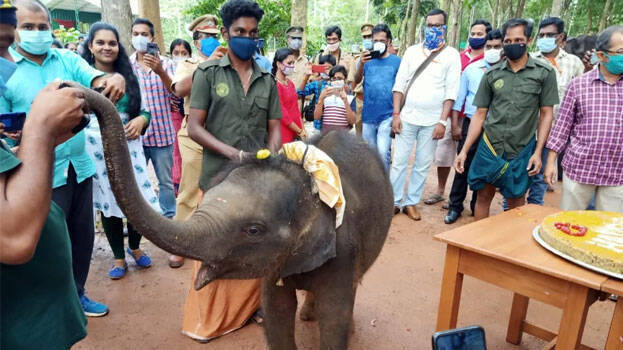 THIRUVANANTHAPURAM: Another baby elephant died at the elephant rehabilitation centre in Kottoor. The calf Arjun aged four breathed his last following virus infection. Arjun died at a time when elephants at the centre were on observation following the spread of the virus.

Another elephant calf Sreekutty of the centre died a few days back. The cause of death was later found to be a rare virus infection. This was clarified in the post mortem report. It is a rare virus that infects the internal organs and is called herpes.

If the virus infects elephants under 10 years of age, death is sure to occur within 48 hours. Elephants under the age of 10 can die within 48 hours of being infected with the virus. As part of precautionary measures, all baby elephants under the age of ten are being treated.