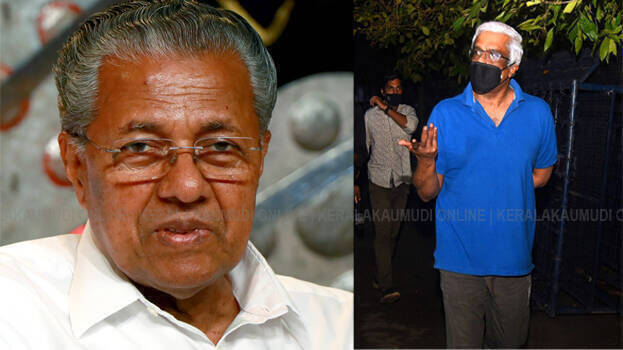 THIRUVANANTHAPURAM: Though investigation in the gold smuggling case did not reach a climax, the suspension period of M Sivasankar, who was loyal to Chief Minister Pinarayi Vijayan, will expire on Friday. The political Kerala is watching to see if Sivasankar, living an isolated life after released on bail, will return to government service.
The government will have to face political opposition if Sivasankar, a powerful man who controlled the chief minister's office in the first Pinarayi government, is brought back into service. All the opposing voices will be aimed at the chief minister himself. However, legal experts said there is a legal impediment for the state government to extend his suspension again. Sivasankar was suspended on July 16, 2020. Sivasankar had not responded openly after the controversy broke out. Sivasankar has a term of service till January 2023.
Sivasankar's arrest in the gold smuggling case had put the government on the defensive. Sivasankar was released on bail on February 4 after 98 days in jail following his arrest. The ED concluded that Swapna got into money laundering for Sivasankar. ED said the money found in Swapna's locker was commission received by Sivasankar in Life Mission. The customs have now issued a show cause notice to Sivasankar alleging that he is involved in the gold smuggling. Meantime, Sivasankar is not an accused or a witness in the NIA probe.
Sivasankar is also accused in the vigilance case on the allegation in Vadakancherry Life Mission project. Although the ministers and CPM leaders collectively rejected Sivasankar, the chief minister did not blame him in harsh language. The police case against Sivasankar over the appointment of Swapna is moving in a slow pace.
Sivasankar was suspended on July 16 after a committee headed by the chief secretary found preliminary proof that he had violated civil service conduct rules. He was arrested on October 28 from a private ayurveda hospital in Thiruvananthapuram by the Enforcement Directorate after the court rejected his anticipatory bail plea.