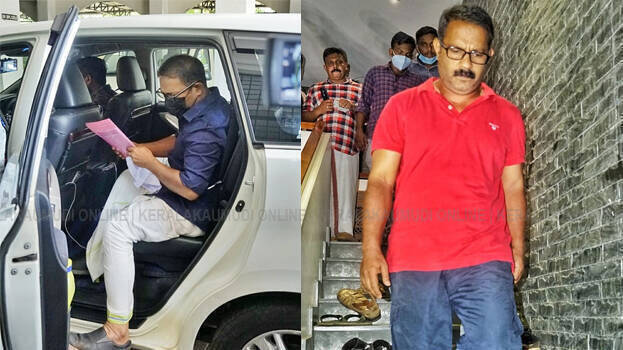 KOZHIKODE: The vigilance is questioning K M Shaji again in the case of allegedly amassing assets disproportionate to his known sources of income. He was questioned yesterday also. He is being questioned at the Kozhikode vigilance office.
The vigilance team summoned him again after discrepancies found in the documents produced by Shaji in the wealth case. The vigilance move is aimed at reactivating the slow investigation following the lockdown. Shaji was called as part of this. Shaji's house was measured by the public works department earlier. It is learned that irregularities were found in it.
It is heard that there is a discrepancy in the documents produced in the Rs 47 lakh recovered from his house in Kannur. Shaji had provided the counterfoils of the receipt of payment for the assembly elections and the documents of the minutes as evidence. However, vigilance suspects that to be forged.
In his statement Shaji said the mandalam committee had decided to collect funds for election. Shaji said the money collected for election expenses was found in his house. The vigilance had found that Shaji had amassed wealth disproportionate to his known sources of income. A preliminary inquiry was also held against him in November. Subsequently, a vigilance case was registered against Shaji.