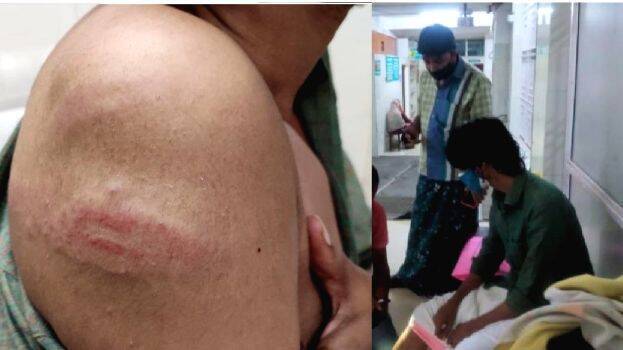 TIRUR: Malappuram Press Club secretary and Madhyamam reporter KPM Riyas (35) was injured in a police attack. It is alleged that Tirur CI TP Farshad hit him with a lathi near the Puthuppally Canal Bridge Church. The incident took place around 4.45 pm on Thursday. Mohammad Anwar, 36, of Kallunattikkal who was with him, was also assaulted.
The police aggression took place when Riyaz went to buy goods at a shop near his house in his hometown Puthuppally in Purathur. He was sitting in a chair next to him as there were people in the shop. According to the complaint, the police team who reached here at this time stopped the vehicle and went to the shop and assaulted Riyaz, led by the CI.
He was insulted when he said he was a journalist. He was hit in the arm, shoulder and leg. CCTV footage has also surfaced. The injured Riyaz sought treatment at Tirur District Hospital. The district police chief said that Special Branch DySP KM Biju had been assigned to inquire into the matter and submit a report on Riyaz's complaint.