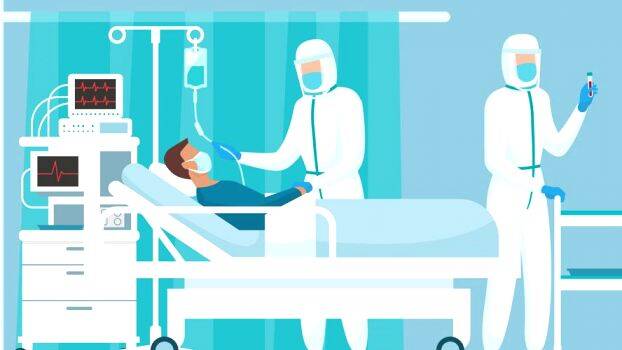 KOCHI: The government has fixed the room and suite rates for Covid treatment in private hospitals. The govt told the HC in a review petition filed by the Private Hospitals Association against the first order.
On June 10, it was ordered that the room and suite rates be fixed for the hospital, while the ward rent was fixed earlier. Dissatisfied with this, the Division Bench directed that the decision be reconsidered. The new order followed as the court quashed the June 10 order.

When the government informed that the decision was taken in consultation with the association, the plaintiffs stated that they would act at this rate and will approach the government if there are any deficiencies. A division bench of Justices Devan Ramachandran and Dr Kauser Edappagath adjourned the case till August 26.
Hospitals are categorized by NABH accreditation and number of beds.
Terms of order
This is the maximum room rent that can be charged from 1 Covid patient
Covid patients with other conditions such as diabetes and high blood pressure are also included
If you need cardiac treatment, pay extra
ICU and ventilator facilities may be charged at a pre-determined rate
This does not include scans, PPE kits and expensive drugs like Remdesevir
Companies must pay the contractual amount to patients with an insurance claim
General Ward at Rs 2645 where there is no accreditation, Rs 2910 at accredited hospitals
Rate (all have two beds)
Bed below 100 (Non-Accredited)
Non AC Room: 2724
AC Room: 3174
Non AC Private Room: 3703
AC Private Room: 5290
Bed less than 100 (Accredited)
Non AC Room: 2997
AC Room: 3491
Non AC Private Room: 4073
AC Private Room: 5819
100-300 Bed (Non-Accredited)
Non AC Room: 3678
AC Room: 4285
Non AC Private Room: 4999
AC Private Room: 7142
100-300 Bed (Accredited)
Non AC Room: 4046
AC Room: 4713
Non AC Private Room: 5499
AC Private Room: 7856
More than 300 beds (Non-Accredited)
Non AC Room: 4577
AC Room: 5332
Non AC Private Room: 6221
AC Private Room: 8887
More than 300 beds (Accredited)
Non AC Room: Rs 5035
AC Room: Rs 5866
Non AC Private Room: Rs 6843
AC Private Room: Rs 9776