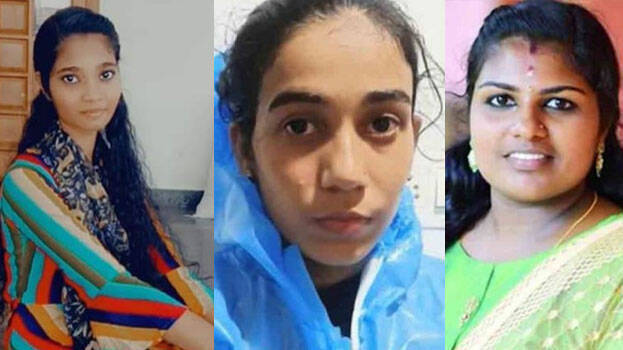 KOLLAM: The police reached the jail and questioned Reshma, accused in the case of abandoning her new born baby in a heap of dry leaves at Kalluvathukkal. She was shocked to know that her relatives Arya and Greeshma posed as her Facebook boyfriend and cheated her.
Had told Greeshma's husband Vishnu and other relatives about her male friend. Reshma told police that the hostility over it may have been the reason for the prank. Reshma initially did not admit the claim of the police that her Facebook friend was fake. She reiterated to the police that she had a boyfriend named Anandu.
Reshma said that she had gone to Varkala to meet him. Arya and Greeshma may have played a prank on Reshma after that. When police explained things with proofs, Reshma said the reason for them to play prank on her was for revealing about Greeshma's male friend. She said that she had not hinted about her pregnancy in the chat.

Greeshma and Arya are Reshma's husband's niece and sister-in-law. The two had committed suicide after the police summoned them for interrogation.