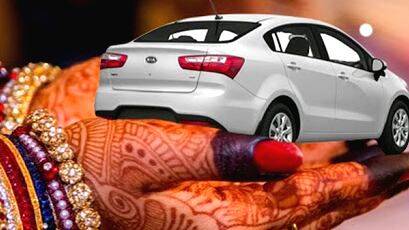 KOCHI: The High Court in an interim order directed the state government to inform the steps taken to implement the Dowry Prohibition Act in the state.
The implementation of the provision that government employees must submit an affidavit stating that they have not taken dowry as per the rules enacted in 2004, and the reasons for non-compliance with the provisions of the Act requiring the appointment of Regional Dowry Prohibition Officers from 2017 onwards.
A division bench comprising Chief Justice S Manikumar and Justice Shaji P Chali passed the interim order on a public interest litigation filed by Dr Indira Rajan, teacher and managing director of Pragathi Academy in Perumbavoor, seeking amendment of the Dowry Prohibition Act. The petition was adjourned for consideration after three weeks.

The main demand of the petition is that the rules prepared by the state government as part of the Central Dowry Prohibition Act should be strictly enforced. The law stipulates that Regional Dory Prohibition Officers and Advisory Committees be appointed. Officers have not been assigned duties since 2017, despite a series of unnatural deaths in the name of dowry. The officer is responsible for taking action against violators. According to the petition, the concession to allow money and other things as wedding gifts is a setback to the goal of banning dowry.
The Division Bench ordered that the requirements of the petition should be taken seriously. In addition to the Central and State Governments, the petition was filed against the Home Secretary, the Secretary for Social Justice, the Director for Women and Child Welfare, the Chief Dowry Prohibition Officer and the Chief Registrar of Marriages.