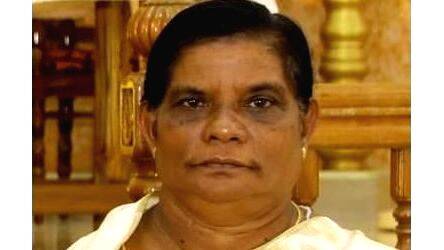 PUTHUKKAD: In a tragic incident, a cancer patient died after the ambulance carrying her overturned after hitting a divider. Four persons got injured. The deceased has been identified as Amballoor native Rosy (67). Her husband Vincent, daughter Jisha, son Joby and ambulance driver Mejo Joseph got injured in the accident.
The accident took place at around 1.30 am on Sunday. According to sources, the driver lost control of the near Viyyur powerhouse. Following this, the ambulance overturned after hitting a divider. No one else was seriously injured.
Rosy, who had been undergoing treatment at a private hospital, was being rushed to the Mulankunnathukavu Medical College Hospital when the accident took place. The fire force reached the area and rescued the injured from the ambulance. Rosy died shortly after reaching the hospital. She was a retired employee of Puthukkad panchayat.