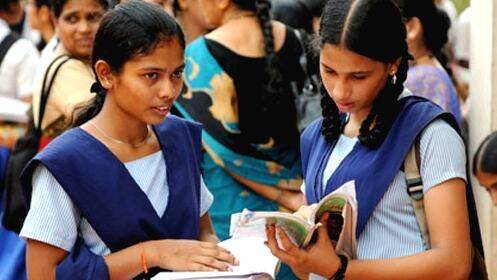 THIRUVANANTHAPURAM: The results of the SSLC examination will be announced on Wednesday at 2 pm.
The results of THSLC, THSLC (Hearing Impaired), SSLC (Hearing Impaired) and AHSLC examinations will also be announced. After announcing the results, the SSLC results will be available on the following websites.
1. http://keralapareekshabhavan.in
2. https://sslcexam.kerala.gov.in
3. www.results.kite.kerala.gov.in
4. http://results.kerala.nic.in
5. www.prd.kerala.gov.in
6. www.sietkerala.gov.in
This time, 4,22,226 candidates appeared for the SSLC examination at 2947 centers, out of which 4,21,977 were in the school going category. It includes 2,15,660 boys and 2,06,566 girls. There are 573 candidates in nine centers in the Middle East and 627 candidates in nine centres in Lakshadweep.
The government has decided not to give grace marks for extra-curricular activities this time. The decision not to award grace marks was taken in the absence of extra-curricular activities, including the Kalotsavam.