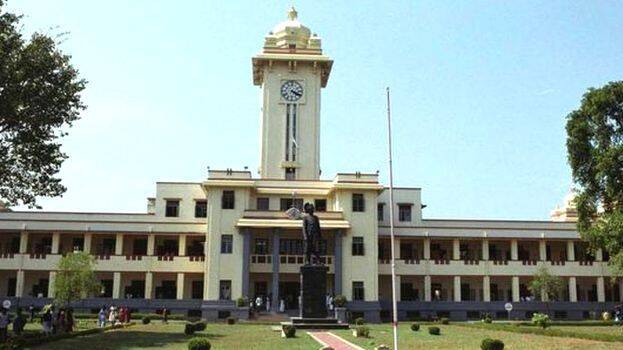 THIRUVANANTHAPURAM: The Kerala University has found itself on the defensive after it voluntarily made amendments to the Ordinance (Special Rule) to appoint Poornima Mohan, wife of R. Mohanan, who is Officer on Special Duty at the office of chief minister Pinarayi Vijayan. Poornima has been appointed as the editor for a salary of Rs 2 lakh per month. Qualified Malayalam professors are usually appointed as editors.
The university, which had secretly amended the ordinance and issued a secret notification by adding the qualifications of the person to be appointed, did not even inform the in-charge professor about the appointment. The in-charge professor came to know about the appointment only after finding Poornima in the chair of the editor.
The special rule of the university is to be amended by the governor after receiving the recommendation of the syndicate and the senate and the opinion of the government.
Angry Congress students and youth activists alleging favouritism and violation of all norms launched a protest on Monday over the appointment of Poornima Mohan in the Malayalam Lexicon department at the Kerala University.
On Monday morning, the protesters broke into her room and shouted slogans.
The issue surfaced after the 'Save University Campaign Committee' complained to Governor Arif Mohammed Khan that she was a Sanskrit teacher with the Kalady Sree Sankaracharya University of Sanskrit, who was appointed the editor of the Malayalam Lexicon, which was in total violation of qualification guidelines.
The complaint is -- how come a Sanskrit teacher can be appointed after ignoring qualified Malayalam professors of the university, which they say is against the statute of the University, as only persons proficient in the language are eligible.
But the Kerala University, however, has pointed out that the appointment was made by a selection committee of experts.
Poornima said that she has done no wrong and she had applied for the deputation post after seeing the notification.
"I was called for the interview and I got the job. I have done no wrong," she said.