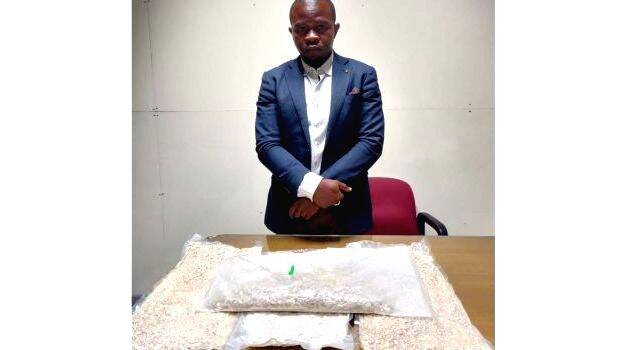 KOCHI: Ashraf Emtora Safi (32), a Tanzanian national, was arrested by the Directorate of Revenue Intelligence at the Nedumbassery airport with 4.64 kg of heroin worth over Rs 30 crore in the international market. After arriving in Dubai from Tanzania with Afghan heroin, he landed in Kochi on an Emirates EK532 flight yesterday morning. The heroin was hidden in a secret compartment in the trolley bag. The plan was to take a train from Kochi to Delhi, to hand it over to the drug mafia. The trip was under the guise of a medical visa. He is the carrier of the African mafia that smuggles Afghan heroin to different parts of the world.
Top officials of the DRI Kochi and Bangalore units are questioning him. On June 20, the Narcotics Control Bureau arrested Zimbabwean Sharon Chika Vasa at the airport with 2.9 kg of heroin worth Rs 20 crore. He was also a carrier. An investigation is underway to nab the two men who had entered Delhi that day.
On the 10th of this month, four persons were arrested with 354 kg of heroin in Delhi and five in Mumbai with 283 kg of heroin.