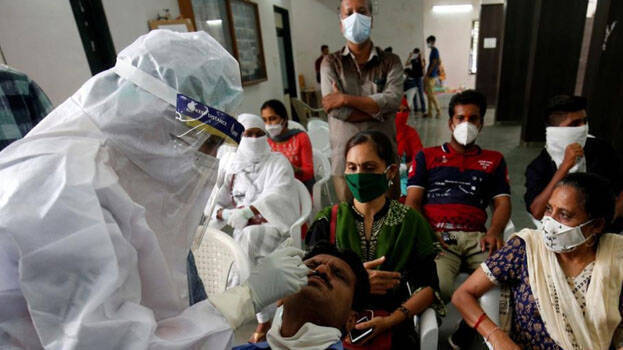 MUMBAI: Indications are that the third Covid wave has started in Maharashtra. The rapidly increasing number of Covid daily figures indicates that a third wave has occurred. In the first 11 days of July, 88,130 people were diagnosed with the disease in the state.
'At the end of the second wave, the number of daily Covid cases in the state were very low. However, the number of cases rose sharply in July. As many as 79,500 people have been diagnosed with the disease till the 10th of this month,' said Fortis Hiranandani Hospital chief intensivist Dr Chandrasekhar T said. Experts point out that the increase may be a sign of another wave as Maharashtra has shown similar trends in the first two waves.
The country's first clusters of first and second waves of Covid were reported in Maharashtra. Therefore, the growing number of cases could be a sign of a third wave, said the experts.
In the beginning of the second wave, Delhi, which reported 25,000 cases recorded only 870 cases between July 1 and 11. Covid cases are reported daily in Kerala more than in Maharashtra. In the first ten days of July, 1,28,951 people in Kerala were diagnosed with the virus.
The Indian Medical Association (IMA) had yesterday warned that a third Covid wave could hit the country at any time and that the central and state governments should be vigilant in preventing Covid.
The IMA also said that gathering of people who had not been vaccinated could lead to a third wave of super-spread.