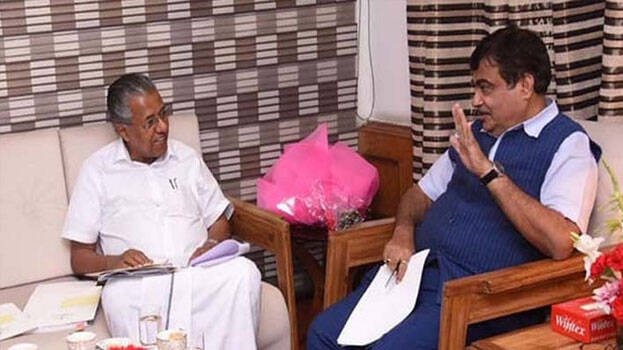 THIRUVANANTHAPURAM: Chief Minister Pinarayi Vijayan said the construction of an 80 km ring road from Parippally to Vizhinjam in Thiruvananthapuram have been approved in principle, taking into account the economic feasibility of developing the Vizhinjam port. The project cost is expected to be around Rs 4500 crore. The new project will contribute to the growth of the city of Thiruvananthapuram. The state has asked the National Highway Authority to take over the project and provide funding. The CM said the state government would bear 50% of the land acquisition.
The Kerala section of the road from Chova near Kannur Airport to Mattannur - Koottum Puzha - Valavupara - Makoottam - Virajpet - Madikeri to Mysore will be upgraded to a National Highway to accelerate road transport development in Kerala. The Chief Minister also said that Union Road Transport and Highways Minister Nitin Gadkari assured that necessary steps will be taken immediately.
It was also decided to include 11 roads through Kerala in the Bharat Mala project. 50 km from Alappuzha (NH 47) to Changanassery - Vazhoor - 14th Mile (NH 220), 23 km from Kayamkulam (NH 47) to Thiruvalla Junction (NH 183), Junction near Vijayapuram (NH 183) to Junction near Oonukal (NH 85) 45 km, 50 km from Junction (NH 766) to Mananthavady near the new National Highway Kalpetta, 17 km extension of NH 183 A to Titanium and Chavara (NH 66), 21.6 km at Elavungal near Laha connecting NH 183 A to Pampa, 72 km between Thiruvananthapuram - Thenmala, Hosdurg - Panathoor - Bhagamandalam - Madikeri (road going through Kerala) 57 km, Cherkala - Kallidukka (road going through Kerala) 28 km, Vadakkancherry - Pollachi and Vizhinjam - Karamana - Kaliyikavila road connecting Thiruvananthapuram International Sea Port are included in the second phase of Bharat Mala project.