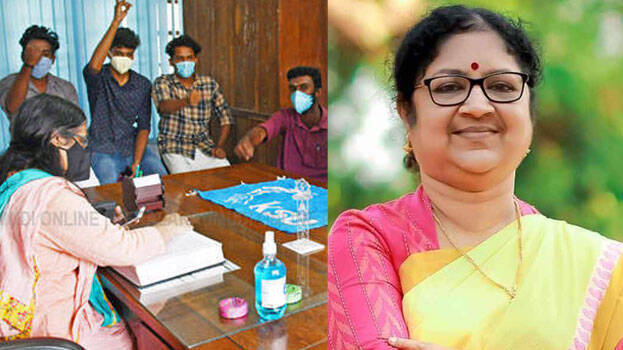 THIRUVANANTHAPURAM: Higher Education Minister R Bindu supported the appointment of Malayalam lexicon editor. She said that she is not aware of the appointment of Poornima Mohanan in violation of the University Ordinance. She is a well-qualified person. She said her appointment is not a permanent one.
Poornima is a multilingual scholar. She has written a lot and had translated some. She can speak four languages. Her appointment on deputation is temporary. Poornima is not one without qualifications but one with more qualifications, she said.
The appointment of Dr Poornima Mohanan, wife of R Mohanan, former private secretary to the chief minister and now an officer on special duty, has courted a controversy.

Poornima Mohanan, a Sanskrit teacher at Kalady University, has been accused of violating the rules by appointing her as the editor of Malayalam lexicon.