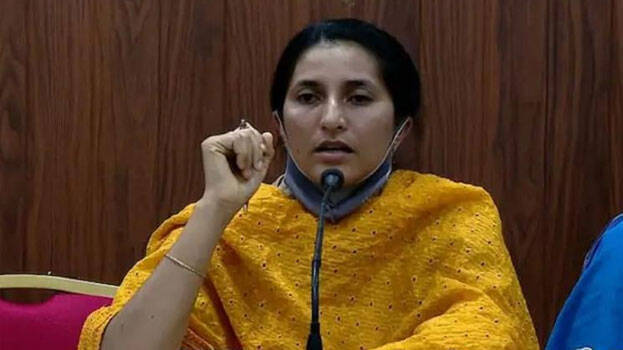 KOCHI: The police have registered a case against Olympian Mayookha Johnny who disclosed the disturbing experience of her friend who was sexually abused. A defamation suit has been registered against her for revealing the sexual abuse her friend faced. The case was registered by the Aloor police as per the order of the Chalakudy court.
The case has been registered against 10 people including Mayookha Johnny. The First Class Magistrate's Court has directed that a case be registered against Nisha Sebastian, patron of Muriad Emperor Emmanuel Movement, trustees Umesh Jose, Naveen Paul, P P Shanto and six others.
The order was issued on a complaint filed by Sabu, who was the trustee here. Sabu alleged that it was defamatory to say that he had taken a threatening notice at Mayookha Johnny's house and that a complaint was lodged concocting a forged document that Johnson, a former trustee had sexually abused another woman.
Meantime, two cases were registered against the opposition group on the complaints of Mayookha and others. The district crime branch is investigating these cases. All the three cases have been handed over to the district crime branch.
The incident happened in 2016. The complaint is that Chunkath Johnson, a native of Chalakudy, sexually abused the girl when she was alone at her rented house. She did not lodge a complaint as she was not married. After the incident, the accused harassed and threatened her several times against revealing it to anyone. The survivor remained silent at the time as her parents were aged and she did not want further trouble.

She got married in 2018, but couldn't lead a happy life due to the bad experience she had undergone and repeated threats from the accused. She later lodged a complaint as per the directive of her husband in March 2021. The Chalakudy magistrate registered the victim's secret statement. However, the accused was not arrested. Mayookha in a press meet convened that ministerial level intervention was there for the accused. M C Josephine, who was women's commission chairperson, had also intervened.