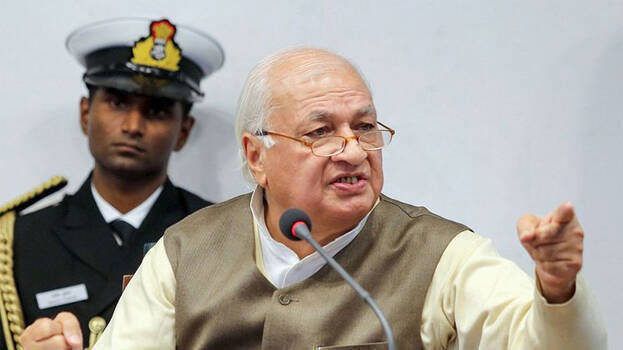 KOCHI: Governor Arif Mohammad Khan said there is a need for awareness among students to abolish dowry completely and that the process should start as soon as they get admission in universities. He was speaking to the media after a meeting with vice chancellors.
The governor said students at the time of admission should sign an affidavit stating that dowry will not be accepted. It will succeed if has the cooperation of many including the media. He requested everyone to join hands in the fight against dowry.
Women make a significant contribution to the social, economic and cultural life of Kerala. Eliminating dowry is not just a women's issue. It is the duty of all human beings to do for the society. There should be no forcible dowry at the time of marriage. Whatever is given should be a give and take between the bride and father. He said neither the groom nor the groom's family have a role in it, he said.
The governor had the other day staged a one-day protest against dowry. He said the protest was against dowry and the attack towards women.