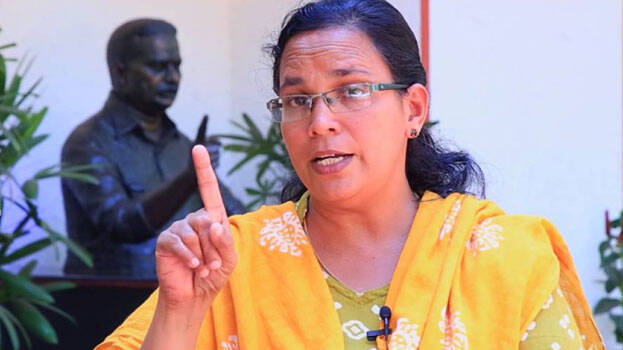 KOZHIKODE: K K Rema MLA said the CPM are behind the death threat against her son and RMP state secretary N Venu. She said that she is not alarmed on the death threats and said that her talks against CPM's quotation gangs and goonda activities are making them upset.

Don't try to intimidate me. Will talk against CPM's goonda quotation gangs again. She said the reference against her son is actually meant on her. My son is not active in politics. Such death threats were received earlier also. No action was taken even after lodging a complaint, she said.
The letter was posted from Kozhikode SM Street. If looked at the CCTV footages here, it will be clear who is behind the letter. This is not a small matter and has given a complaint. The police should try to nab the accused, she said.
Meantime, the Vadakara police has registered a case on the death threat. Security has been tightened at the houses of K K Rema and Venu. SP Dr Sreenivas said that a guard would be deployed at the RMP office.