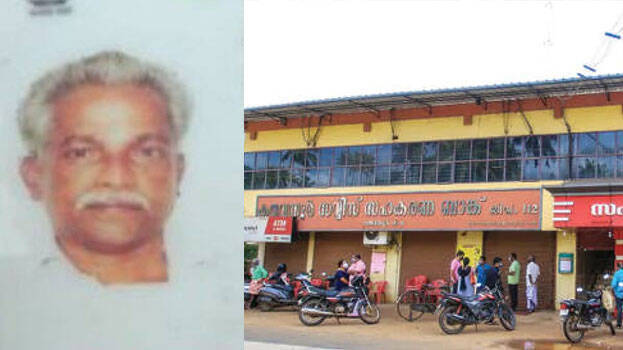 THRISSUR: A former panchayat member, who took loan from Karuvannur Co-operative Bank, committed suicide. The dead has been identified as M Mukundan. He, who had taken a loan of Rs 80 lakh from the bank, had received a foreclosure notice yesterday. He took the drastic step soon after this.
Mukundan committed suicide after massive irregularities in the Karuvannur Bank came to light. However, it is not clear whether this has anything to do with the incident. His relatives said that a dispute broke out between the bank and Mukundan.
The report of the co-operative joint registrar said the loan fraud in the bank is of more than Rs 100 crore. The loans were sanctioned on property pledged by local customers without their knowledge. The loan amounts were credited multiple times to selected accounts. There are irregularities in the revenue and expenditure figures of the supermarkets coming under the bank. The DGP ordered a crime branch inquiry taking into account the extent of the fraud.