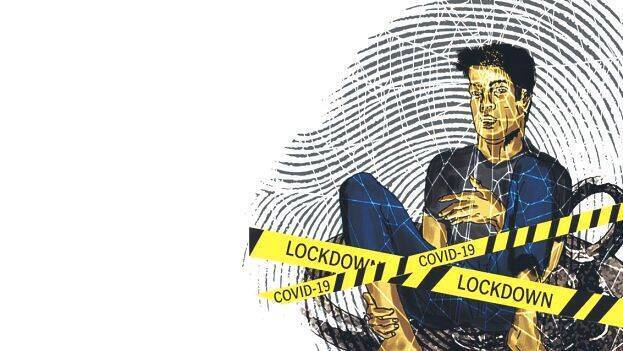 THIRUVANANTHAPURAM: As many as eleven people have committed suicide in the state in a month due to the debts and loss of income caused by Covid and the lockdown. The suicide of Vijayakumar, the owner of a stationery shop in Thachottukavu, was the latest among such incidents.
Daily wage labourers and people running small-scale businesses are in dire straits. The bus owners who bought buses on loans remain clueless about their future as wedding and leisure trips have come to a standstill due to Covid. Several private bus owners have been struggling financially due to debts ever since services came to a halt. Thousands of artists and their families are in distress as the festivals got cancelled.
As the moratorium ended in March, banks began issuing recovery notices to defaulters. People who are struggling to earn money for their daily expenses are finding it impossible to repay the loans. Following this, some of them resorted to suicide, and their families got orphaned.
Even though the government had announced a Rs 40,000 crore package to tackle the two waves of Covid, relief has not yet reached the people. The Covid package announced in the budget, the low-interest rate loan schemes, and the welfare proposals are yet to be implemented.
People suffered yet another setback when the KSEB told domestic consumers that the power will be cut off if the bill arrears are not paid within 15 days. Moreover, it appears that Norka's expatriate welfare plans, including the Supplyco expat store, have been abandoned.

People who committed suicide
Light and sounds owner Ponnumani inPalakkad Vennakkara.
Vinod, the owner of a bakery at Adimali.
Manoj, a goldsmith from Nanthencode, his wife Ranju, and daughter Amrita
PC Rajamani, a bus owner in Wayanad Ambalavayal
Nirmal Chandran, light and sounds owner in Gowreesapattom
Santhosh, a cardamom farmer in Idukki
Driver Sharath and his father Damodaran in Thrissur
Vijayakumar, a stationery shop owner in Thachottukavu
Need relief measures
A meeting with banks should be called and a moratorium should be demanded
More credit facilities and loan restructuring are needed
1600 crore loan announced for revival should be implemented
1000 crore loan for NRI rehabilitation
The government should create jobs in various sectors
More loans should be made available to MSMEs.
Loss incurred by tourism sector- Rs 34,000 crore
Loss incurred in trade sector- Rs 25000 crore