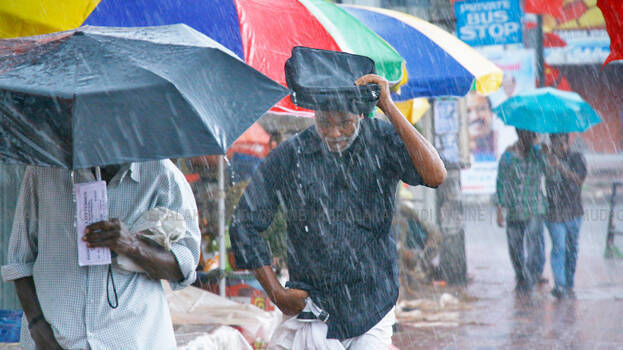 THIRUVANANTHAPURAM: There are heavy rains in various districts of the state. Orange alert has been sounded in five districts. Idukki, Ernakulam, Kozhikode, Wayanad and Kannur are likely to receive heavy rainfall. Yellow alert has been announced in other districts. Fishermen have been advised not to go to the sea. The Met Office said there is a possibility of big waves and winds to blow at a speed of 60 kmph.

Heavy rains are still continuing in Thiruvananthapuram since early morning. The hilly region of Malappuram is under flood threat. Families living on coastal areas have been asked to be vigilant as Chaliyar and Punnapuzha are overflowing. The water level in Punnapuzha rose and covered Edakkara Mooppinipalam and Chungathara Muttikkadavu bridges. Trees that fell on the banks during the last floods are flowing in the river.
Families living on the banks of the Chaliyar including Munderi Mukkam Kunipala, Velumpiampadam, Pothukallu and Njettikulam have been evacuated from their homes. Heavy rains are still falling in the catchment areas of Chaliyar.