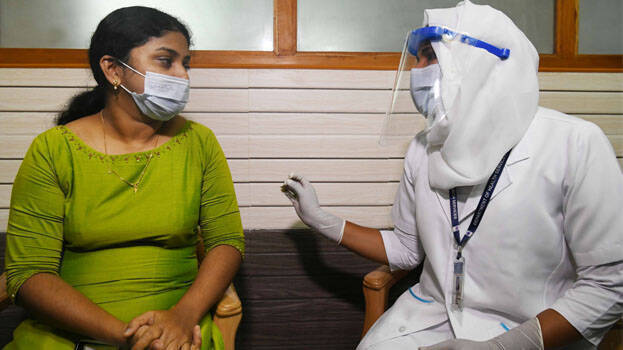 THIRUVANANTHAPURAM: Although the health department claims that vaccine distribution in the state is efficient, things are not like that. The vaccine distributed by the centre is given through spot registration. This is found disordered in many places.
Online distribution is partial in many places as vaccines are distributed at government distribution centres by representatives of all local bodies, regardless of party affiliation. Vaccine is not available to those who reach the vaccination centre after receiving message from Cowin portal to receive the second dose.
On entering the portal, all slots, regardless of age, are shown as booked. The government's announcement that students and teachers will soon be vaccinated has not yet started. Although there is a government order giving importance to more than 60 categories in order of priority, none of this can be found on the portal.
100 percent of health workers and Covid frontline fighters in the state have received the first dose of the vaccine. Only 82 percent have received the second dose. However, in the state as a whole, 48 per cent has got the first dose and second dose by only 20 per cent. For those under 45, the situation is deplorable. Only 19 percent have received the first dose. Only 2% have got the second dose.
Kerala is in the eleventh position in total vaccine distribution. Uttar Pradesh having a higher population than Kerala is in the front. The first dose was given to 3.61 people and two doses to 70 lakh. In Kerala, 75% of people above 45 received the first dose of the vaccine. Majority of 1.50 million people between the ages of 18 and 44 have not received the second dose of the vaccine