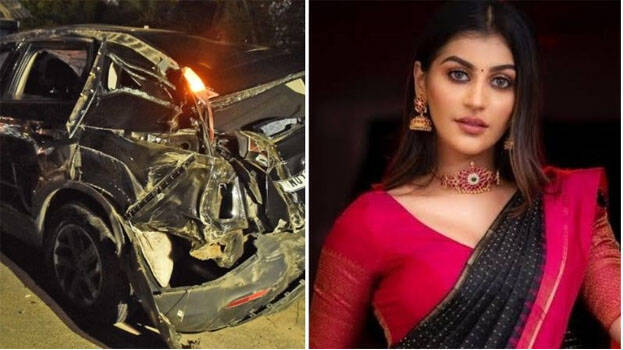 MAHABALIPURAM: Tamil actress Yashika Anand met with a serious accident on Saturday night. According to sources, the vehicle in which Yashika and her friends were traveling went out of control at Mahabalipuram and crashed into the median. While the actress suffered serious injuries, one of her friends died on the spot. The accident took place at around 1 am on Saturday.
The deceased has been identified as Vallichatti Bhavani, a friend of Yashika. There were three people in the SUV. As soon as the accident happened, the locals rushed to the spot and rescued Yashika and another passenger. However, Bhavani died on the spot, witnesses said.
Yashika (21), who became popular among the Tamil audience through the Tamil version of Bigg Boss, acted in films such as Dhruvangal 16 and Iruttu Araiyil Murattu Kuththu. About 5 of her films are awaiting release.