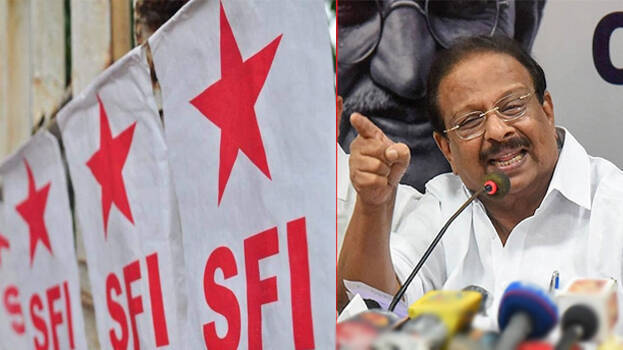 THIRUVANANTHAPURAM: KPCC president K Sudhakaran MP said that the SFI was trying to establish its dominance by turning colleges into battlefields using the shadow of power. Lashing out at the SFI, he said that those who believe in democracy will not merely stand by and watch the SFI's violence against KSU leaders at Maharaja's College, Ernakulam.
"SFI, which is isolated from the student community, is functioning in such a way that it won't allow any other student organization to function properly. This cannot be accepted. If there is an attempt to silence the KSU leaders by unleashing violence, it will be strongly resisted,' Sudhakaran said in a media statement.
"The SFI has become a movement to recruit goons for the CPM. They are isolated from the students. Instead of ideas, they are embracing swords on campus. The fascism that the CPM is trying to implement in Kannur is now being implemented in the campuses by the SFI. The Chief Minister and the CPM leadership are supporting it. SFI must refrain from creating an atmosphere of fear in the colleges," Sudhakaran said.