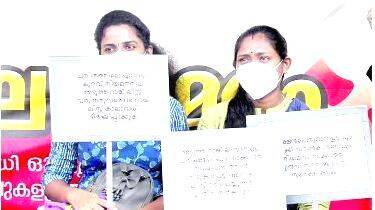 THIRUVANANTHAPURAM: With 493 PSC rank lists expiring on August 4, the state will collapse into a recruitment freeze. With this, the hopes of more than one and a half lakh job seekers will drown in tears. As the Covid crisis persists, PSC might not immediately conduct any examinations to prepare new rank lists.
The expectations of the job seekers were shattered when the Chief Minister told the assembly that the validity of the rank lists will not be extended. They hope that a different decision will be taken at the next cabinet meeting. They also think that the Chief Minister will understand their grievances and take necessary actions. Candidates on the rank lists will intensify their struggle in front of the Secretariat from Monday. They are alleging that the validity of the rank lists was not being extended even though not enough appointments were made during the Covid period.
There are no new rank lists for the posts of LDC, Last Grade Assistant, and Secretariat Assistant. It will take at least six months to conduct the examination and prepare the list. The notification of the LDC rank list, which will expire on August 4, came on November 25, 2016. The examination was conducted and the rank list was published after 17 months, ie, on April 2, 2018. The Last Grade Servant rank list was published on June 30, 2018. Notification of this came on 12th May 2017. It took a year to prepare the rank list after the exam. According to the new reform of PSC, examinations for SSLC, Plus Two, and Degree-based posts will be conducted in two phases.
The new notification for the LDC examination came on November 11, 2019. Although the first phase of the examination was conducted, the result has not been published yet. The second phase examination will be held on October 23. Notification for the Last Grade Servant exam came on 31st December 2019. The result of the first stage examination has not been published. The second phase examination will be held on October 30. The first phase of examinations for posts, including Secretariat Assistant with a degree as basic qualification, will take place between August 18th and 25th. The date of the second phase examination has not been fixed.
Rank lists that will expire soon
(in order of rank list, appointed, remaining)
LDC ------ 9400 ---- 27,000
Last Grade -------- 6788 ------ 39,497
Asst. Salesman ---- 1635 ---- 5845
LP UP, HS Teachers ------ 800 ---- 35,000
Staff Nurse ---- 2267 --- 8451.