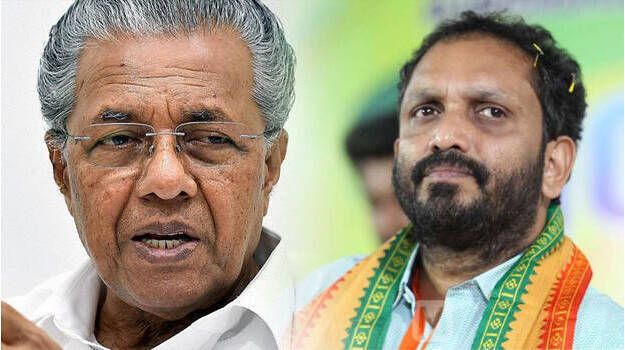 THIRUVANANTHAPURAM: Chief Minister Pinarayi Vijayan said BJP state chief K Surendran and other leaders became witnesses in the case because they knew about the Kodakara hawala money. He said the witnesses can turn accused based on the evidence obtained during the investigation.
The charge sheet mentioned that the money brought from Karnataka as per the instructions of BJP leaders for election campaign was lost. The fourth accused BJP activist Dharmarajan is very close to K Surendran, said the chief minister.

Pinarayi Vijayan was replying to Roji M John's notice for adjournment motion. Roji said that not a single BJP leader is in the list of the accused and that everyone had become witnesses. He also asked how the accused became witnesses.
Roji blamed the government for wasting the opportunity to prosecute BJP leaders. He alleged that the BJP-CPM discussions took place in closed rooms in the case and that the compromise was reached because both the parties have cases.