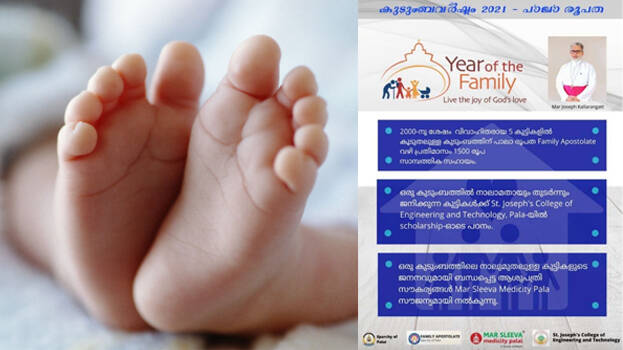 THIRUVANANTHAPURAM: The advertisement of the Palai Diocese announcing benefits for those who have more children has turned controversial. An advertisement has been posted on the diocese's Facebook page announcing that it will provide assistance of Rs 1,500 per month to families with more than five children. In addition to financial aid, the Diocese also offers education and medical assistance.
Such aids are presented with the title of the Palai Diocese's Year of the Family 2021 Celebration. Financial assistance of Rs 1500 is given to families with more than five children who have married after 2000. It also offers education with scholarship to the fourth child of families at Pala St. Joseph's College of Engineering and Technology. The advertisement also says that hospital facilities related to the birth of four children in a family will be provided free of cost at Pala Mar Sleeva Medicity.
Following the Diocese of Pala's advertisement, many people have already come out with ridicule. The diocese issued the ad at a time when family planning and population control are being widely discussed.