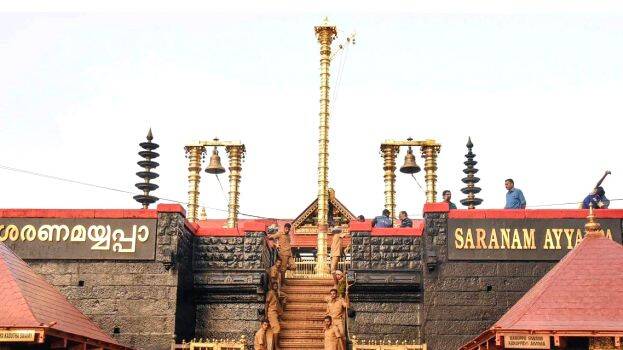 The decision of the Devaswom Board to set up solar plants at Sannidhanam and Nilakkal to generate electricity on its own in Sabarimala can be considered as the beginning of a big change. The cost of electricity in Sabarimala is around Rs 10 crore a year. The highest power consumption is during the pilgrimage season compared with other months. The Devaswom Board has been paying this cost to the Electricity Board for years. This cost can be avoided by installing a solar power plant. It is now estimated that it will cost `20 crore to set up two solar power plants.
This means that the electricity cost of two pilgrimage seasons and after that no charges anymore. The decision was made to find sponsors and set up a solar power plant with CIAL's technical assistance. Many people will come forward to spend money for Sabarimala. Perhaps a large industrial group in India is willing to do this alone. The Devaswom Board has now provided an opportunity for that. It's too late but it's something to be appreciated.
In Sabarimala, solar panels can be installed on top of the queue complex without cutting down any trees. Arrangements can also be made to place it above the parking space in the parking lot. The various departments should first come to an understanding on these matters. Past experience hints that if not anybody else, the forest department may come forward with many obstacles. This is a much needed project for Sabarimala. Even if other departments do not help, it is enough not to interrupt and stall the project.
The Chief Minister should also pay special attention in this regard. The solar plants are expected to be completed within a year. It is to be hoped that the Board will be able to successfully complete this within that time frame. Naturally, there will be more electricity after the season. If it is handed over to KSEB or National Power Grid, the revenue will be received. But it would be very good if the board came up with a proposal to provide this electricity to the people living in places like Nilakkal, Erumeli and Ranni at low rates. The people of the place consider it as a blessing of Ayyappan. If this succeeds, other major temples will follow suit. Those who ask what the use of temple is for human beings can ever be told that the locals could get electricity at low rates. If the government is willing to provide such benefits to the locals whenever any project comes up, no one will oppose any project anywhere.