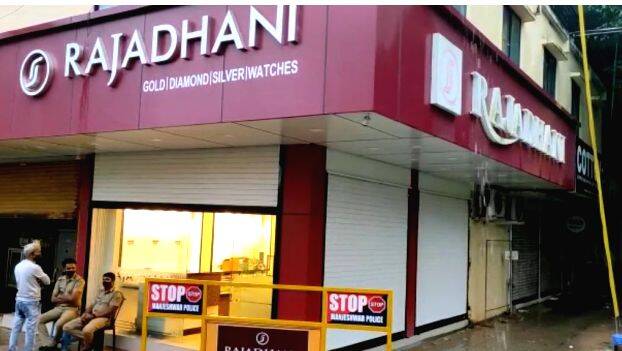 KASARGOD: A gang of burglars robbed Rs 4.48 lakh and 15 kg of silver from the Rajadhani jewellery shop at Hosangadi after attacking and tying down a security employee. The jewellery is owned by Ashraf, a native of Manjeshwar.
The burglars escaped from the shop after the security guard managed to escape from them and began shouting for help. The burglars did not steal the gold as they were unable to crack the locker in which the gold was kept. Abdulla, the security guard, was admitted to a hospital in Mangalore.
The incident took place at around 3 am yesterday. The seven-member team arrived in an Innova car and bike. Manjeshwar Inspector A Santosh Kumar and his team identified that the burglary was carried out by a group from Surathkal in Karnataka. The Karnataka registered Innova car driven by the accused was also identified. A gas cutter and helmet were found in the back of the jewelry store. There was no CCTV camera in this area. The thieves' footsteps have been imprinted on the back wall.