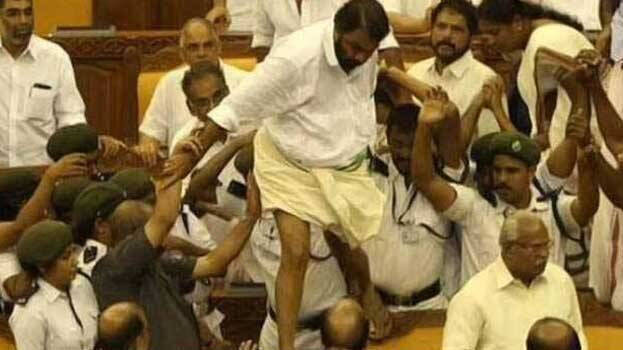 NEW DELHI: The government suffered a major setback in the Supreme Court in the assembly ruckus case. Withdrawing the case is a denial of natural justice. The court pointed that the government made a false claim in the plea. The bench led by Justice D Y Chandrachud and M R Shah who considered the case said the government could not withdraw the case and the Speaker who informed that there is no case in the incident, has no right for it.

Legal protection of representatives is not a license to commit criminal offense. The apex court rejected government's plea stating that there was a violation of freedom of expression in the assembly and that the high court's verdict in the case would remain. The attack in the assembly is not part of its activities. Destroying public property cannot be seen as freedom of expression.

The Supreme Court ruled that the accused in the case should face trial. With this, Minister V Sivankutty and MLA K T Jaleel are among those to face trial. The copy of the verdict has not been received and will face trial in the case and prove innocence, Minister Sivankutty said while commenting on the verdict.

Minister V Sivankutty, former ministers' K T Jaleel MLA and E P Jayarajan, C K Sadasivan, K Ajith and K Kunjammed will face trial in the case. Of these, only two are presently legislators. Meantime, the opposition in the house is demanding the resignation of V Sivankutty.