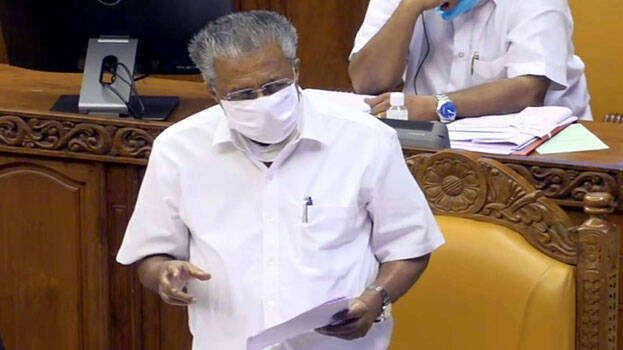 THIRUVANANTHAPURAM: Education Minister V Sivankutty has got the backing of Chief Minister Pinarayi Vijayan in the assembly ruckus case. The court has not found anyone guilty or mentioned the name of any person. So, there is no need for Education Minister V Sivankutty to resign, the chief minister said in the assembly while replying to the notice for adjournment motion moved by P T Thomas from the opposition.
The chief minister said accepting the Supreme Court verdict and the government tried to maintain the privilege of the assembly. The chief minister informed the assembly that the government's act in approaching the court was not illegal or unusual and there was no lapse on the part of the government.
'The issue is whether has the right to withdraw the case. The apex court dismissed the plea seeking withdrawal of the case. There is no need to adjourn the house and discuss,' he said.
Meantime, moving the motion, P T Thomas pointed Supreme Court's verdict ordering six including Education Minister V Sivankutty to face the trial is serious.
Education Minister V Sivankutty, facing the demand of resignation, was not present in the assembly today. He took leave from the assembly citing health issues.