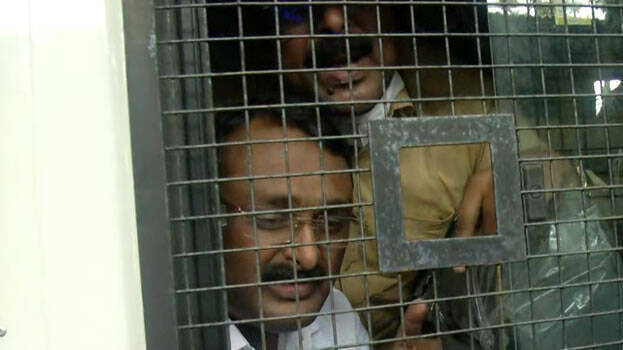 WAYANAD: Some dramatic scenes were witnessed when the accused Roji Augustine, Anto Augustine and Jose Kutty Augustine, were produced in the Bathery court. Some heated exchanges broke out when the accused insisted on attending their mother's funeral without police escort. The accused engaged in a verbal spat with the judge and the police officers.
The court remanded them for 14 days. It was then the accused demanded that their mother died the previous day and that they should be allowed to attend the funeral without police escort. However, the court said this could not be allowed. With this, there was strong reactions from the accused. They shouted saying that if they are not permitted to go without police escort, they will not attend the function. The court clarified that their demand could not be accepted in any way. They were later shifted to the jail. When they were being taken to the jail, they shouted saying the police will shoot them to death and that their arrest was not registered. The accused have taken a stand of not attending the funeral.
The three were arrested when they were on their way to attend the funeral of their mother in Wayanad.