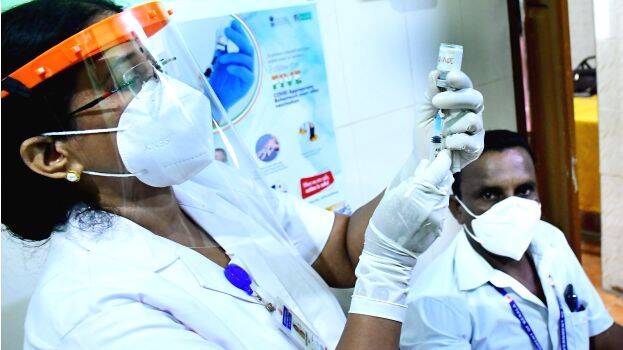 THIRUVANANTHAPURAM: Minister Veena George said that 4,96,619 people have been vaccinated in the state today. Today has become the day with highest number of people vaccinated. On the 24th of this month, 4.91 lakh people were vaccinated. The minister said if more vaccines were made available to the state, high number of vaccinations could be provided.
The state also received 2.45 lakh doses of vaccine. 2 lakh doses of Covishield vaccine were made available in Ernakulam and 45,000 doses of Covaxin in Thiruvananthapuram. The center should make more vaccines available together as soon as possible for smooth vaccination.
Today, there were 1,753 vaccination centers. There were 1,498 centers at the government level and 255 centers at the private level. Thiruvananthapuram district vaccinated 97,507 people. In Thrissur district, 51,982 people were vaccinated. Ernakulam, Kozhikode and Kannur districts have vaccinated more than 40,000 people on Friday.
A total of 1,97,62,659 people have been vaccinated so far in the state, including the first dose for 1,37,96,668 people and the second dose for 59,65,991 people. According to the estimated population of Kerala in 2021, 39.3 per cent were given the first dose and 17 per cent the second dose. This is much higher than the national average. The percentage of those receiving the second dose is more than double the national average, the minister said in a press release.