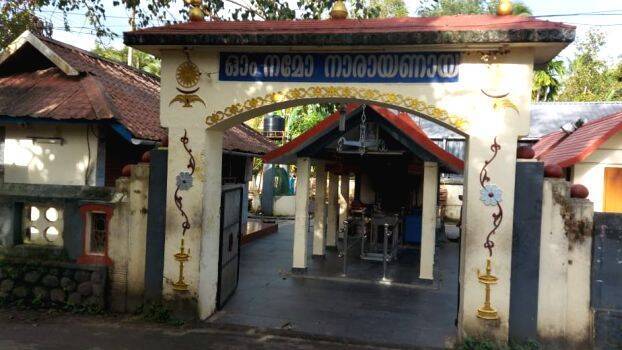 VAIKOM: A melsanthi (chief priest) of Ezhava community, who took charge of the Travancore Devaswom Board temple, was insulted by the temple kalapeeth teacher in front of the devotees. The Brahmin melshanthi also went on leave without handing over the charge.

Unni Ponnappan, who was appointed as the melsanthi of the Srikrishna temple near the Vaikom Mahadeva temple, was the victim of caste abuse. Unni Ponnappan, who was the melsanthi of the TV Puram Sri Ramaswamy temple, became the melsanthi of the Krishnan Kovil as part of a transfer of the Devaswom Board.
When the present melsanthi went on leave, the administrative officer of the Mahadeva temple came and bought the keys of the shrine from santhi, who came to replace him, and gave them to Unni Ponnappan. The old melsanthi did not hand over Thiruvabharanam (sacred jewels) and other things.
Threat on the first day itself
Unni Ponnappan opened the shrine on the 30th and started the pooja. The teacher of Vaikom Kshetrakalapeeth insulted him while he was walking after the dinner pooja that day. He threatened that he would not be allowed to stay here. Unni Ponnappan lodged a complaint with the Devaswom Board authorities and the police.
An Ezhava need not do pooja
He threatened that only Brahmins should perform pooja here and that a Ezhava would not be allowed to perform pooja.
- Unni Ponnappan to Kerala Kaumudi
SNDP Yogam with protest
PV Binesh, Vaikom union president of the SNDP Yogam, said it was unacceptable to insult the melsanthi appointed by the Devaswom Board who had completed tantric studies only because he is an Avarna. Society should isolate those who have caste prejudices. He said the SNDP Yogam would launch an open struggle if an immediate solution was not found. The Vaikom Group Committee of the Travancore Devaswom Employees Confederation also protested the incident.