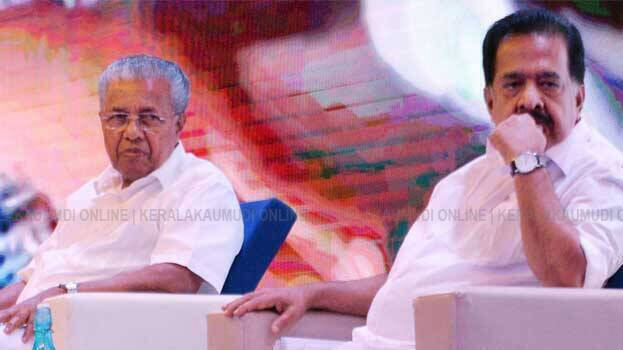 THIRUVANANTHAPURAM: Former opposition leader Ramesh Chennithala has written a letter to the chief minister demanding appointment of a special public prosecutor to ensure an independent and fair trial in the wake of the state government's own fight to withdraw the assembly ruckus case.
In the letter, Chennithala directed that advocate Suresh, who was the special public prosecutor in the Soumya murder case and attack against the actress, should be appointed as the special prosecutor in the assembly ruckus case.
He said it would be a farce and the case would be overturned if the same prosecutor or any other lawyer in the government service defended the government's move to withdraw the case without fulfilling its constitutional obligation to administer justice.
In the case of destruction of public property, it is an unfortunate situation that the accused and the government came together. The prosecutor argued in the court that it was not clear who all are behind the incident, which was seen live around the world through the visual media. In the letter, Chennithala clarified that the government responsible for upholding the Constitution and enforcing the rule of law, tried to subvert the rule of law. Therefore, Chennithala stated in the letter that it is necessary to appoint a special public prosecutor to hear the case so that the case is not subverted and justice is done.