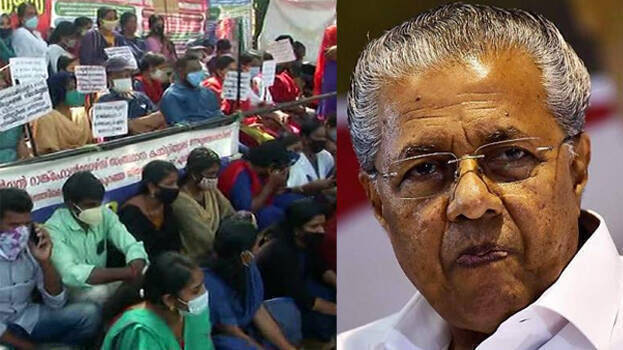 THIRUVANANTHAPURAM: The chief minister clarified in the assembly that the validity of PSC rank lists will not be extended. Usually the validity of the rank list is one year. The validity of the lists expiring day after tomorrow are three years overdue and there is a limit to extend such lists again, the chief minister said while replying to the adjournment motion moved by Shafi Parambil.

The government's declared policy is to fill all vacancies available within the term of the PSC rank lists. The government, appointment heads and the Public Service Commission are taking immediate action for it. The validity of the rank lists past three years requires extraordinary circumstances. Either appointment should be banned or vacancies should not be reported, neither of these are there now, the chief minister said.
PSC exams and interviews postponed will be conducted once the intensity of the disease drops. None of these need to be discussed by suspending the assembly proceedings. With the rank lists expiring on August 4, ensure that all vacancies till then are reported to the PSC by the appointment heads and the ministers have been directed to convene a meeting of secretaries for this purpose. Strict action will be taken against department and appointment heads who fail to report vacancies, the chief minister said.
The opposition strongly criticized the chief minister's stance. PSC should not be turned into a party service commission and PSC should not be changed to the standard of Karuvannur Service Bank, said Shafi Parampil MLA. Why did the PSC appeal against the decision of the administrative tribunal. Why did the government support it. The government is taking revenge on the candidates, alleged the MLA. The administrative tribunal had recently ordered the extension of the last grade rank list. The tribunal ordered to extend the list, which ends on August 4 to September 29.
Meantime, the candidates protesting in front of the secretariat have decided to intensify their agitation against the government's stand.