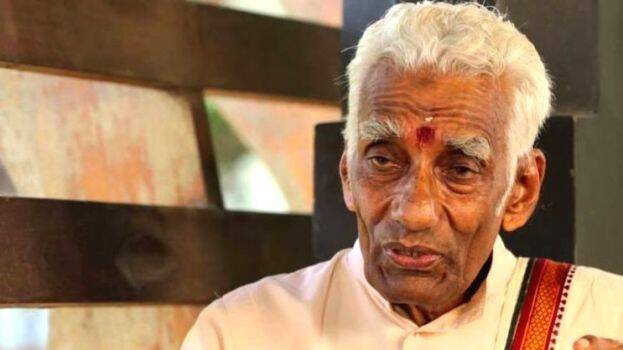 THIRUVANANTHAPURAM: Famous Kathakali artiste Nelliyode Vasudevan Namboothiri has passed away. He was 80 years old. He breathed his last in Poojappura in Thiruvananthapuram.
Vasudevan Namboothiri is an artiste who has performed many acclaimed roles in Kathakali. He won the Kathakali Award of the Government of Kerala in 2013. In 2018, he received the Fellowship of the Kerala Sangeetha Nataka Academy.
He completed his training at Kottayam PSV Natyasangham and Kerala Kalamandalam. He was a disciple of Natyacharya Vazhengada Kunchu Nair. He lived in Poojappura, Thiruvananthapuram. For a long time he served as a Kathakali teacher at Attakkulangara Central School. He excelled in the roles of Chuvanna Thaadi (Red Beard), Vattamudi and Penkari.
He won several acclaims including the Kalamandalam Award in 1999, Kathakali Actor Award by Sangeethanataka Akademi in 2000, Kendra Sangeethanataka Akademi Award in 2001, Padma Prabha Award by NCERT in 2017, Thunchan Memorial, Guru Gopinath Kalakendram, Thulasivanam awards etc.