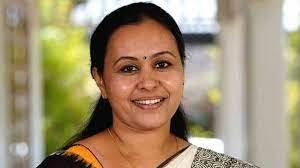 THIRUVANANTHAPURAM: More lockdown relaxations have come into effect in the state. The official announcement of it was made by Heath Minister Veena George in the assembly. From now on, the lockdown will be on Sundays only.
All shops are permitted to open except in areas where the disease is rampant. In these places, the shops will be opened from Monday to Saturday from 7 am to 9 pm. Shops need to ensure that social distance is maintained. The home delivery facility should be expanded as much as possible to avoid crowds.
Entry must be on one of 25 square feet to maintain social distance. Meetings will be held with local self-governing bodies, police and traders in this regard. Those going to shops are advised to have taken at least the first dose of vaccine, received a RTPCR negative result within 72 hours or been cured of Covid within a month.
Only a maximum of twenty people are allowed to attend weddings and funerals. The minister said the practice of avoiding overcrowding, including political, social and cultural communities should continue.
Restrictions are now being imposed in the state on how many people are diagnosed with the disease out of 1000. A triple lockdown will be imposed in the area if more than 10 out of 1000 people become infected in a week. The lockdown will be only on Sundays in other places. A ban on crowds will continue. People should be accommodated according to the area of places of worship. There will be no lockdown on August 15 and on Onam. Lockdown relaxations will be lifted on August 22 in view of the Onam rush. The minister made a special statement based on Rule 300.
Steps will be taken to avoid crowds at the vaccination centres. To enhance social immunity, all above 60 in the state will be vaccinated within a specified date depending on the availability of the vaccine. Arrangements will be made to vaccinate the bedridden on a timely basis and this will be done under the proper supervision of the health department.
The government is aiming to complete the vaccination at the earliest before the third wave of the virus. So far 1,47,90,596 people in the state have been given the first dose and 62,01,105, the second dose.