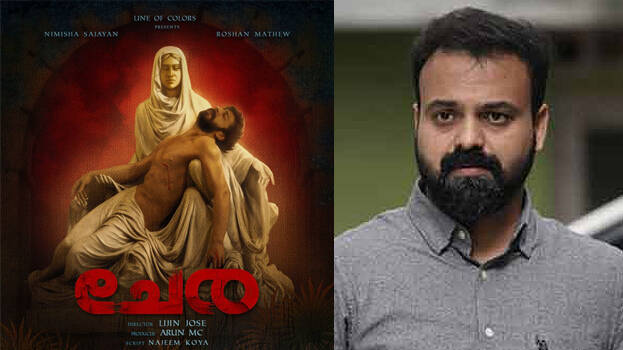 THIRUVANANTHAPURAM: Actor Kunchacko Boban has been on the receiving end of cyber attack after sharing the first look poster of the movie 'Chera', scripted by Najeem Koya, on social media. The first look poster of the movie is similar to the picture of Jesus lying on mother's lap after being taken down from the cross. Many think the movie's name Chera insults Christian sentiments, and Kunchacko's comment section was filled with such comments. Some alleged that the aim of Malayalam cinema is to insult the faith of Christians.

"Is it possible to say that there is no resemblance to the image of Jesus lying on his mother's lap after being taken down from the cross? It is then named Chera, and Kunchacko Boban's support is disappointing" is one among many comments under the post. There are other comments like "The freedom of expression of the filmmaker is now becoming a third-grade program to hurt religious sentiments to gain reach" and "Why do they try to gain publicity by insulting believers of any religion?".

Earlier, there was a controversy over the name of Nadirshah's film 'Eesho'. A number of clergy, believers and organizations have come forward accusing the film of hurting Christian beliefs. The Christian Association for Social Action also approached the court, asking that Eesho not be allowed to exhibit. However, a bench headed by the Chief Justice dismissed the petition and ruled that the court cannot intervene because the film is named after God.