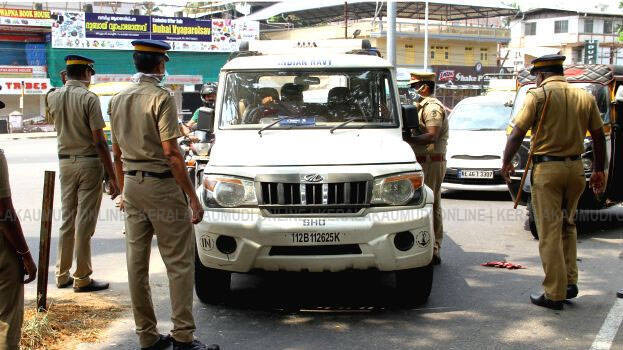 THIRUVANANTHAPURAM: With the easing of Covid restrictions, health experts said will know the results of the Onam rush in a week. The spread of the disease is getting worse. The TPR crossing 17 per cent on Thiruonam day is a clear indication of this. It is estimated that the spread as part of Onam has been going on since August 17. So by August 27, the number of patients will rise sharply. The health department expects the number of patients to reach around four lakh by October if the transmission of the disease gets worse. It is assessed that the rush in the Onam market and the gathering at homes will lead to the spread of the disease. Police have reported that people gathered at places of worship in some districts after violating Covid norms.
There is also an increase in the number of people being hospitalized with Covid. If this continues, there will be a crisis in Covid treatment centres in a matter of weeks. The number of critically ill patients is also increasing. ICUs, ventilators and oxygen beds in government and private hospitals are almost full. Presently 1.68 lakh people are undergoing treatment.
Total 7777 beds. Patients 4657 and remaining 3120.
Total 2645 ventilators. Patients 1683 and remaining 962.
Total oxygen availability beds-24321, patients 13444, remaining 10877.
From 5.76 % to 16.41
The TPR in the state was 5.76 per cent on August 22 last year. It was 16.41% yesterday. 2172 cases were reported on August 22 last year. 19538 were under treatment. 10,402 cases were reported yesterday and 1,63,212 are under treatment.
Covid was confirmed on 10402 people in the state yesterday. The TPR is 16.41 %. 63406 samples were examined in the last 24 hours. 66 deaths were reported. With this, total deaths have touched 19,494. Of those confirmed of the disease yesterday, 9674 are contact patients. The source of 572 is not known. 104 people came from outside the state. 52 health patients have been diagnosed with the disease. 25,586 who were under treatment have been recovered from the disease.

Malappuram 1577, Kozhikode 1376, Palakkad 1133, Ernakulam 1101, Thrissur 1007, Kannur 778, Kollam 766, Alappuzha 644, Thiruvananthapuram 484, Kottayam 415, Pathanamthitta 338, Idukki 275, Wayanad 265, Kasargod 243.