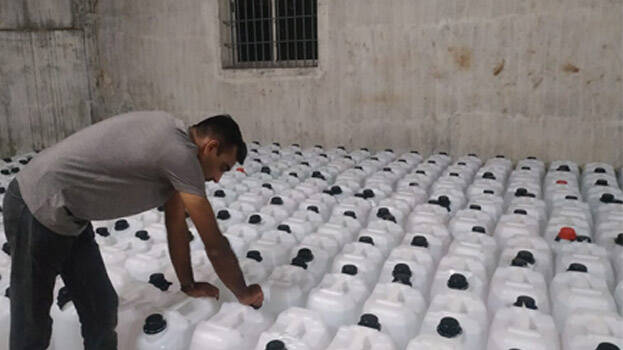 PALAKKAD: Police seized 10,850 litres of spirit stored in 310 cans for smuggling into Kerala. Inspection was led by Kerala, Palakkad Excise Intelligence and the Kerala Intelligence Bureau with the help of Salem Valpadi Police. Two people were arrested.
At 12.30 am, a large collection of spirits was seized from the godown at Sreenaikathodi, Salem. A team led by Palakkad Excise Intelligence Inspector Senthil Kumar reached Salem at night, found the godown and seized the spirit with the help of Tamil Nadu Valpadi police.

Kanakaraj from Kalaikavila, Thiruvananthapuram and Arasan from Salem were arrested. The others ran away and escaped. The spirit was kept for Deepu, a native of Thiruvananthapuram. The plan was to smuggle it to Kerala today or tomorrow.

The spirit hunt in Salem is a follow up to investigation by the Excise Intelligence into the Palakkad-Anakkappara spirit case. Kerala Excise and Tamil Nadu Police will continue to investigate the case.