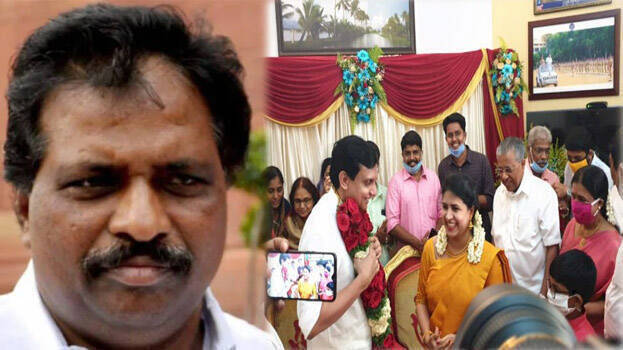 THIRUVANANTHAPURAM: The CPM state secretariat demanded the congress leaders to put an end to the personal attacks against those who carry out good political activities. The statement blamed the Congress leaders for constantly insulting leaders and their families including Chief Minister Pinarayi Vijayan with baseless allegations.
The statements of the leaders violating all limits are evidence of the decline of the Congress. The latest example of this is the response of Kodikunnil Suresh to the chief minister's family the other day. Does Sonia Gandhi and the KPCC leadership support the personal insult made by Kodikunnu, also an MP?
The chief minister, his office and family were unnecessarily dragged into the diplomatic gold smuggling case. However, it did not work out. Levelled allegation against him for not holding a press meet. If allegations are levelled against the chief minister to cover up the problems within the Congress, it will not work. People are watching directly what is going on in Congress. No one can cover it. Let us not forget that the CPM is a party that can retaliate when the Congress leaders inflict vile insults on their leaders. But that is not our style. Everyone should have the awareness that people are seeing and hearing everything. The statement also demanded that all those who believe in democracy to protest against the Congress' personal insults against CPM leaders.