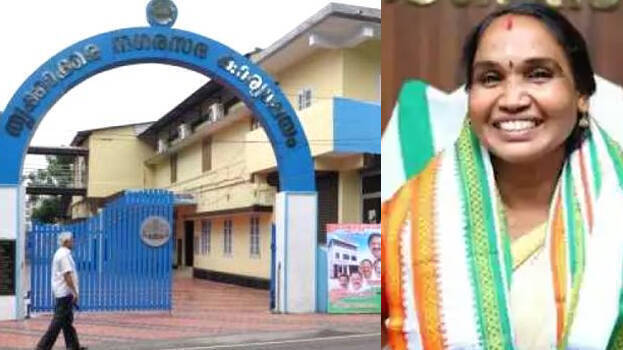 KOCHI: The office of the municipal chairperson was sealed as per the demand of the vigilance in Thrikkakara payment controversy. The office of municipal chief Ajitha Thankappan was sealed by the municipal secretary. The action is to protect the video footages seen earlier.
The vigilance had inspected the office of municipal corporation chief Ajitha Thankappan last Thursday and footages of the cash were found. The vigilance officials said the footages of the municipal councillors going with the cover were clear.
However, when the vigilance team arrived again on Friday for inspection the municipal chairperson refused to co-operate with them. Ajitha Thankappan locked the office and left before the vigilance team arrived for the inspection. She did not come to the office despite being contacted on the phone several times.
The act of the chairperson giving money to the councillors along with Onakkodi courted a controversy. She presented Rs 10,000 in envelopes to the councillors along with the Onapudavas. Some of them returned the cover and complained to the vigilance. The incident came to light after this.