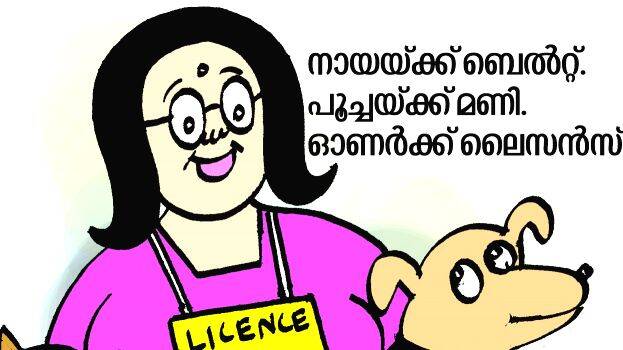 THIRUVANANTHAPURAM: With the Kerala High Court directing that registration of pet animals should be made mandatory, the government directed all local bodies to make licenses mandatory for keeping dogs and cats at home. The Thiruvananthapuram Corporation has prepared the final draft of the registration process.
From Thiruvananthapuram Corporation's draft
A person can keep a maximum of 10 dogs at home.
Pet dogs should not be a nuisance to neighbors
Licenses of violators will be revoked
If the law is violated continuously, the dogs will be seized and auctioned off
Licensing is mandatory for trainers and maintenance centers
Penalties and severe punishments for keeping pet animals without a license
Pet must be given a rabies shot before registration.
Microchips
Microchips can be placed on the neck or ears of dogs. The microchip will have a 15 digit identification number. All information about the dogs will be recorded and stored through this number. A new software will be developed for this. The microchip can help to prevent people from abandoning dog as it ages.
License fee
The license fee can be fixed by each local body. The current license fee at Thiruvananthapuram Corporation is Rs 125. Rates will change with the reform. Application forms can be obtained from veterinary hospitals.
High Court order
The entire state was shocked to hear the death of Bruno, a pet dog in Adimalathura, Thiruvananthapuram. Bruno was beaten to death and hanged. The High court, which took up suo moto PIL in the case, directed the local bodies to take steps to make registration compulsory for all domestic dogs and cats.