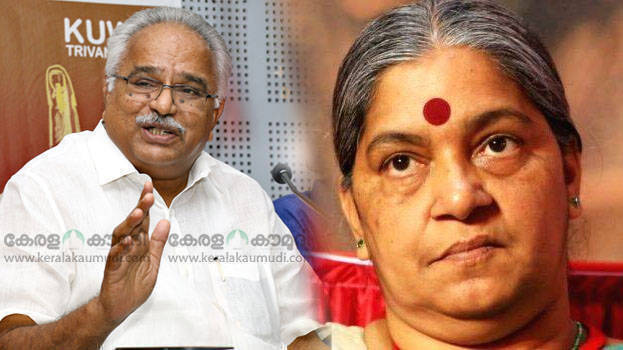 THIRUVANANTHAPURAM: CPI state secretary Kanam Rajendran did not support CPI national leader Annie Raja's statement that there was a suspicion that an RSS gang was operating in the police. Reacting to Annie Raja's statement, Kanam said that the state leadership of the CPI had no complaints about the Kerala police. Pointing out that none of the party leaders in Kerala had such an opinion about the state police, Kanam added that the party has conveyed this to Annie Raja.

"Annie Raja's statement should not be made a controversy. This is an internal matter of the party," Kanam said. Meanwhile, Kanam has expressed written a letter to the party's central leadership expressing his dissatisfaction over the remark made by Annie Raja without even consulting the state leadership.
Anne Raja had said that the Kerala Police was deliberately interfering against the policy of the state government regarding the safety of women and that the policy of the police caused embarrassment at the national level. While pointing out that even deaths were caused due to police negligence, Annie Raja added that she suspected that an RSS gang was operating in the Kerala police. She also suggested that there should be a special ministry and a minister for women's security.