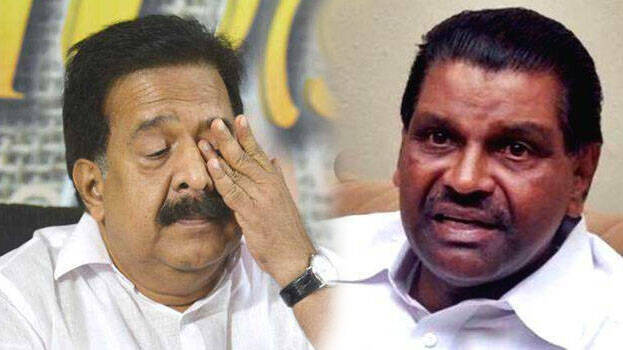 KOTTAYAM: Thiruvanchoor Radhakrishnan has lashed out at Ramesh Chennithala for making a public statement against the Congress leadership. He said that Chennithala should not fuel the fire when the party leadership was trying to douse it. He also said that Chennithala should refrain from making such statements by using Oommen Chandy as a shield.
"Do not think that I am speechless or tongueless. I am not saying anything as there is a limit to making public responses. I don't think Oommen Chandy knew anything about Chennithala's speech. I hope that Chennithala would regret what he said, Veteran leaders should provide an opportunity for the new leadership of the party to function without hindrance," Thiruvanchoor said.

Chennithala had openly expressed his dissatisfaction with the new leadership of the Congress at an event where Nattakam Suresh took charge as Kottayam DCC president.