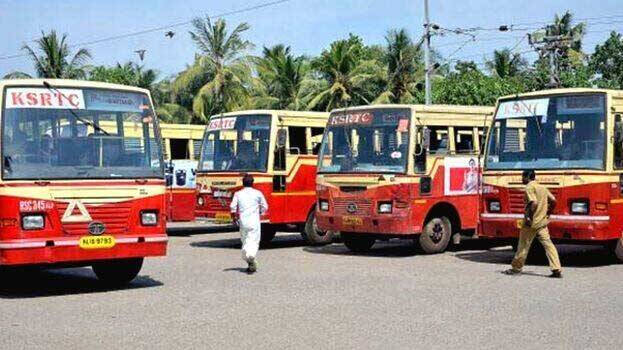 THIRUVANANTHAPURAM: Bevco will open people-friendly liquor outlets and supermarkets in KSRTC buildings. There won't be any long queues before these outlets. During busy times, customers will be able to take a token and wait at the hall. Another is the supermarket-style shop where the customer can walk around and buy things.
These shops will be opened at other places of the corporation and not at bus stands. The first shop will be opened at Kottarakkara. Here, the shop will come up in the building where the workshop is located opposite the bus station. Similar shops will be set up at Edappal in Kozhikode and Pappanamcode in Thiruvananthapuram. The Beverages Corporation now has a liquor store near the Kottarakkara private bus stand.
In the event of protests against the opening of liquor stores in KSRTC buildings, it will not be widely implemented immediately.
Trade unions oppose move
The controversy over the move to open beverage outlets in KSRTC buildings is far from over. Of the three authorized trade unions of the KSRTC, KSRTC Employees Association, a pro-government organisation, remained silent about the issue while opposition trade unions such as TDF and Employees' Sangh have opposed the move. TDF state president Thampanoor Ravi told Kerala Kaumudi that KSRTC does not need any revenue from Bevco. However, he also said that the TDF will not oppose if KSRTC decides to hand over any of its vacant buildings to Bevco. While opposing the move to open Bevco outlets in KSRTC buildings, Employees' Sangh leader KL Rajesh said that KSRTC should strengthen the public transport system by introducing more buses.